Wear the DevJourney colors
Your DevJourney has begun, proudly wear the colors of the show!
We partnered with Spreadshirt to bring you a variety of T-Shirts, Polo Shirts and Hoodies with the DevJourney colors.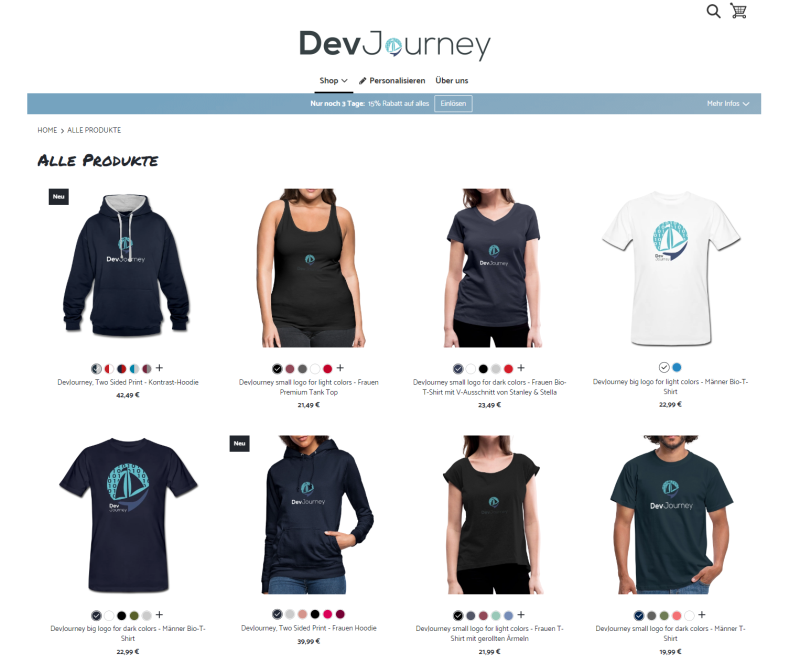 When you buy through the store, we get a small cmomissions. This will help us pay the hosting bills. And we thank you, big time! But the Karma-Boost is all yours!
The gallery
Don't forget to send us a picture of you proudly wearing your swag, so that we can add you to the gallery!